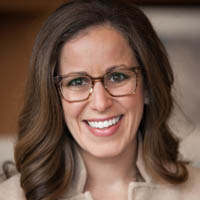 By: Taylor Amerman, Brown-Forman Global Alcohol Responsibility Manager
The fun surrounding the most exciting two minutes in sports is now upon us. At the Kentucky Derby, the Mint Julep is just as iconic as the Twin Spires. But what if you're one of the tens of thousands of Kentuckians who are in recovery?
At Brown-Forman, we believe that everyone should feel welcome at an event regardless of their choice whether they drink or not.
If you're hosting a Derby event this weekend, or an event any other time of the year, use these tips to help your guests enjoy every moment.
Promote moderation
Serve mocktails or other non-alcoholic beverages
Provide water
Serve plenty of food
Offer safe ride options
This year, Brown-Forman is excited to partner with The Mocktail Project to offer hand-crafted mocktails on-site in the Paddock at Churchill Downs.
The 1875
Created by The Mocktail Project Founder Jesse Hawkins and Old Forester Master Taster Jackie Zykan
Mint tea, sweetened with Old Forester Oleo-Saccharum, garnished with mint springs, lemon peel, and bourbon-smoked sugar.
Check out The Mocktail Project for more Derby-inspired Mocktails!
Happy Derby!