Testimonials
Jeff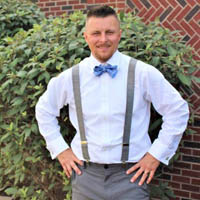 Since I've been in recovery, I no longer obsess over alcohol or drugs and that's key. God has directed me to a new way of living. This new life has blessed me with marrying my best friend, restoring my relationship with my children, and the dream of one day owning my own business coming true. So far, this ride has been way more than I ever imagined.
When I came to The Healing Place, I was at a very low point in my life. I was killing myself and was in severe need of a change. I was first introduced to The Healing Place of Campbellsville around 2013 but I wasn't ready… but the seed was planted. I had burned every bridge and the ones closest to me had had enough. I'd had enough. So on January 7, 2015 I walked back through the doors of The Healing Place in Campbellsville with a willingness to do something different and I haven't looked back.
I can't begin to even explain how grateful I am for The Healing Place. It taught me how to be responsible and successful. Before I went to The Healing Place I couldn't hold a job, I never had a bank account, I never paid bills, and I was not a good father. The Healing Place gave me the tools and resources to learn how to do all of that. It not only addressed problem with drugs and alcohol, it addressed the issues that were going on underneath. The life I live today shows no resemblance of the one I lived before January 7, 2015. I'm truly grateful and thankful for everything they've done for me and I can't wait to see what's in store down the road.
---
Amanda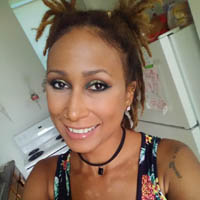 Since I've been in recovery, I have been through good times, as well as hard times. In the past two years, I've learned that recovery doesn't take away the "bad days" – it just gives you the willingness and courage to face them and not resort back to old habits that'll make things worse. At the end of the day, I see that what situations I call "bad" are just learning experiences and I can find peace in that, which is something I could never comprehend before recovery. I've faced a lot of fears I never thought I could. I've been learning more about myself every day. Since I've been in recovery, I have been thriving and gained so much non-materialistic things that I am so grateful for.
What brought me to The Healing Place I believe was my higher power, along with my last binge. It was my second attempt in one week to pick my son up from daycare during a 5pm black out drunk. This time, the police were called but by the grace of God, I wasn't arrested. After seeing my meltdown at the daycare and later that night, a friend at the time dropped me off to detox. The universe had a spot for me the next morning in bed 14 in detox at The Healing Place. Everything worked out perfectly in an imperfect chaotic situation.
The Healing Place gave me an opportunity of a lifetime, to really be able to sit down and work on me. From my spirituality to my self-esteem. I was able to learn about myself in a safe environment and with a huge support group to help me along the way. I know some people can do outpatient. Some can do 30 days inpatient. But I needed more time and less outside distractions. I knew if I was to get custody back of my son any sooner than I did (More than a year after I arrived at The Healing Place), or start working and being concerned about bills and housing during my process, I was sure to have gone back to my old ways of thinking and end up losing my sobriety date as well as the internal and external gifts that came with it. A new life. It wasn't until I completed the 12 steps, worked in the office as a peer mentor, and stayed within the safe walls of The Healing Place before everything outside started falling into place. It's a blessing to have a facility like The Healing Place –  a place to set a sturdy foundation in recovery for people like myself who are willing to do whatever is suggested of you, one day at a time. Sometimes one minute at a time. The Healing Place helped me begin my new life.
---
JJ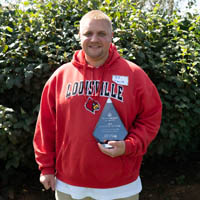 Since I've been in recovery, I have found a purpose in life. Before recovery, I was existing and surviving. My life had no meaning. Today I wake up every day thinking about how I make myself useful to others, which helps me maintain my sobriety date. I now know what it means to have real friends that would help you through the dark days and make the better days better. I too strive to be the best friend I can be.
I truly believe my higher power brought me to The Healing Place. I should have died of an overdose or in some other devastating way. I was lucky enough to have that moment of clarity and was able to realize the path of destruction I left behind. My mom, who was the strongest person I have ever known, finally gathered up enough courage to drop me off at The Healing Place after I harmed her for who knows how many times. Little did we know that time what miracles were to come.
While I was The Healing Place I learned how to deal with life sober. I learned responsibility and humility and realized I no longer had the answers for everything. I learned how to lean on my brothers when I needed to and do my best to help others. I was able to work the 12 steps of AA which led to a spiritual experience that has been wonderful. If it wasn't for The Healing Place I would either be dead or in prison right now. I have so much gratitude for the place that saved my life and changed it for the better.
---
Tahiesha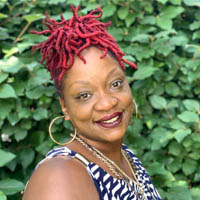 Since I've been in recovery, I am doing something I never could have ever thought possible – LIVING!
Before I came to The Healing Place, I was lost in my own mind and had nowhere else to go. No one would let me in, and no one cared. I had burned all the bridges leading to forgiveness.
The Healing Place taught me how to forgive. In forgiveness comes healing and, most of all, love for myself and others. I now am not afraid of integrity. More importantly, I know what that word truly means. I believe that accountability is vital to my recovery and it's all because this scared little girl got a second chance at being raised.
---
Robbie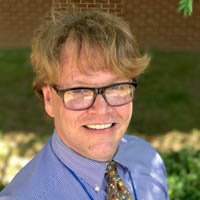 Before I came to The Healing Place, my life was full of chaos. I was roaming around without a sense of purpose. I had no direction. I kept trying to find validation in the wrong places with the wrong people.
The way I was going before I made it to The Healing Place, I would have ended up dead. I had so little self-worth.
The Healing Place has shown me that I do have a sense of purpose – helping people. That's why I chose to become a peer mentor after completing the program.
The bonds I have formed here at The Healing Place are like no other. When I was still using, my relationships were all about what we can get from each other. Now the relationships are about what do we need from each other and how do we help.
I like myself now whereas I didn't before. It all goes back to purpose. I see now that I can help people while helping myself at the same time. Helping other people to stay sober helps me stay sober.
---
Ranisha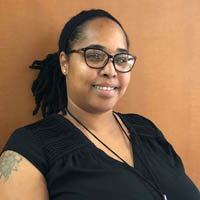 Since I've been in recovery, I have found a new way of living and a sense of purpose in life. I realized that there is more to life than drugs, alcohol, and the lifestyle that goes with it. I never really knew or even thought I had a problem. I started off just selling drugs, but that eventually led me to using. I quickly went from drug dealer to drug addict. I am truly grateful for my sobriety date of March 26, 2018 and for my past because it made me who I am today.
I couldn't stop drinking and using drugs long enough to complete my probation process, so I came to The Healing Place from the Department of Corrections. God intervened in my life and pulled me out of the madness and into the solution. When I first arrived at The Healing Place, I had no intentions of staying at all. I was just saying yes to coming so I could get out of jail. My plans were to go on the run… but I ended up staying. I wasn't sure if I'd even complete the program, but I did. I then made the commitment to become a peer mentor. I know this is the best decision for me. It is what I was sent to do in order to better my life.
The Healing Place boosted my confidence, gave me hope, and gave me integrity. I displayed my willingness and I now know that I can do whatever I set my mind to. I love myself, my family, and others, and I want to live the life that God intended me to live. It is so much better on this side. I am so grateful for the Department of Corrections for sending me to The Healing Place. This is the place that saved my life.
---
Brian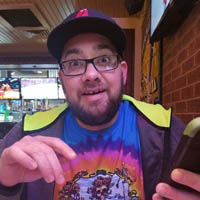 Since I've been in recovery, I have found inner peace and happiness. I found a way to deal with life's ups and downs without having to use drugs or alcohol.
Around 15 years of drug abuse and tough love brought me to The Healing Place. In July 2012, I stood at my sister's door begging for a meal and a shower and my brother-in-law dropped me off at detox. It took three tries for me to finally get out of my own way and complete the program. A sense of belonging and understanding brought me back the other two times. I knew The Healing Place had some answers that I desperately needed.
The Healing Place showed me how to live a sober life, but it gave me so much more than that. At The Healing Place, I learned how to be a man. It gave me confidence to take on responsibilities that I had ran from my entire life. The friendships I made there are the most rewarding ones I have ever had. It continues to give me a place that I can go back to and try to reach a hand out to someone who is starting out on the same path that I trudged down not so long ago.
---
Audrey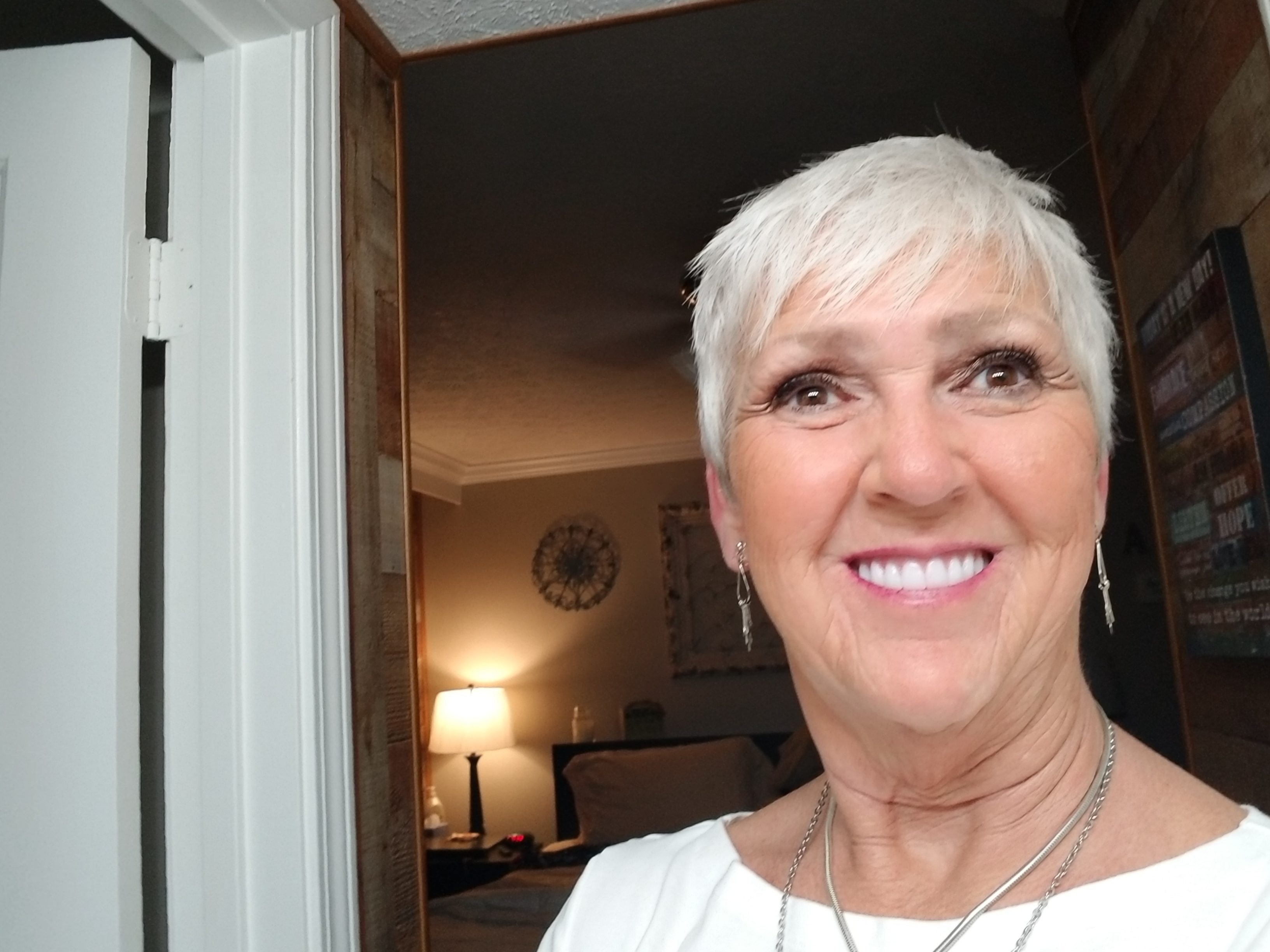 My name is Audrey and I am a recovering alcoholic. My sobriety date is March 3, 2014 and for that gift I am truly grateful.
My journey at The Healing Place began on July 8, 2012 when my son found me drunk on our boat in Indiana. My family had not heard from me in several days and they were frantic with worry. I know only too well how devastating this disease can be to an individual as well as to the entire family. My son informed me that they'd had enough and that I needed to go into treatment if I wanted them to continue to be a part of my life. Ultimately, The Healing Place saved my life in so many ways. They took me in, fed me, clothed me, and taught me a new way to live, and for those gifts, I am eternally grateful.
Since I have been in recovery I continue to do the things that The Healing Place and Alcoholics Anonymous taught me to do by attending meetings, sponsoring other women, facilitating classes, chairing meetings, and doing whatever is asked of me. As an employee of Humana, I was humbled to receive the company's Volunteer of the Year award in 2015 and The Healing Place's female Alumni of the Year in 2016. Amazing things continue to happen in my life since I surrendered. Since receiving the gift of sobriety, I have able to participate in my son's wedding, watch, play, nurture, and love my three grandchildren (my fourth is due in March!), and support my family and friends when life shows up for them, the good, the bad, and the ugly.
This has been such an incredible journey. I have learned so much about me and I would not change any part of my past because it has molded me into the person I am today. I am continually amazed how I can handle situations that use to spin my life out of control and baffle me with grace and ease. I can give back to my community and others, without looking for something in return. I can face my fears head on, encourage others, be a great employee, friend, daughter, sister, mother, and grandmother. I can look the world in the eye and find gratitude just for waking up clean and sober for another day. The greatest gift of sobriety is that I have learned to love myself therefore I can now love you. My glass is always half full and I choose to be happy instead of being right.
---
Daniel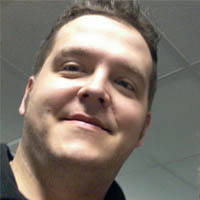 Since I've been in recovery, I have gained a family that is bonded together with love and compassion. I have learned a measure of self-worth that wasn't imaginable. Before I walked through the doors of detox at The Healing Place, my life was empty and void of any meaning.
Before I came to The Healing Place, I had become the person I hated the most. In a sense I had lost myself. I could look in the mirror and not recognize the person staring back at me. I had sunk so low that I thought there was no hope for me to continue.
The Healing Place not only gave me a place to sit down and focus on myself, it taught me the steps of recovery that help me maintain my life today even in the face of a never-ending battle with addiction. The people I surround myself with, and those who I call my family, are people I have met through The Healing Place. The Healing Place gave me the overabundance of love and joy the I have in my life today.
My life is tough a times, but since completing The Healing Place, I have a purpose. And that purpose brings love and joy to my life.
---
Robert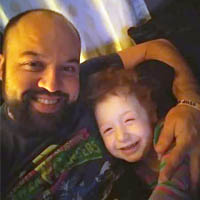 Since I've been in recovery, I've learned to live life day by day without the use of drugs. I've learned how to be a husband and a father. I've learned how to be a good employee and a productive member of society.
My drug use caused me to lose everything – my family, my friends, and everything I owned. I was lost and alone.
The Healing Place provided me with time to heal and taught me how to live again. While at The Healing Place, I learned balance and structure. I was gifted with sobriety and the true bonds of friendship. I am grateful for The Healing Place.
---